Exhibiting at PixelPop Festival 2018:
As It Is
Egghouse - Los Angeles, CA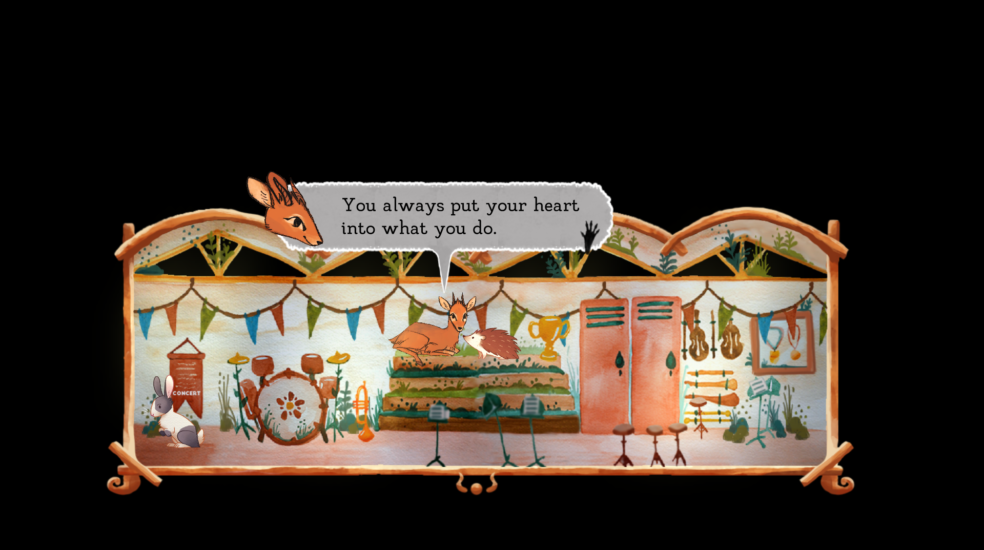 As It Is is a 2D side-scrolling narrative adventure game about helping small animals with their problems in a society where hunting and killing no longer exist. Follow Hedgehog as they try and make friends! Find words to use in conversation! Toot your trumpet!
Our demo features a conversation system in which the player must construct sentences from topics and emotions. We felt it was very fitting to apply this mechanic to our character, Hedgehog, due to their skittishness and nervousness around other animals!
---
We are Egghouse!
We are teammates, friends, and students, hailing from the United States, Czech Republic, Brazil, and Australia.
In March of 2018, we started making As It Is. In June of 2018, Egghouse was formed, and we've been continuously growing with old friends and new.
Game & Studio Website: https://asitisgame.weebly.com/
Itch Website: https://egghouse.itch.io/as-it-is
Twitter: twitter.com/asitisgame
« view all exhibitors