Exhibiting at PixelPop Festival 2018:
Bunny Beats
Studio Tapioca - Saint Louis, MO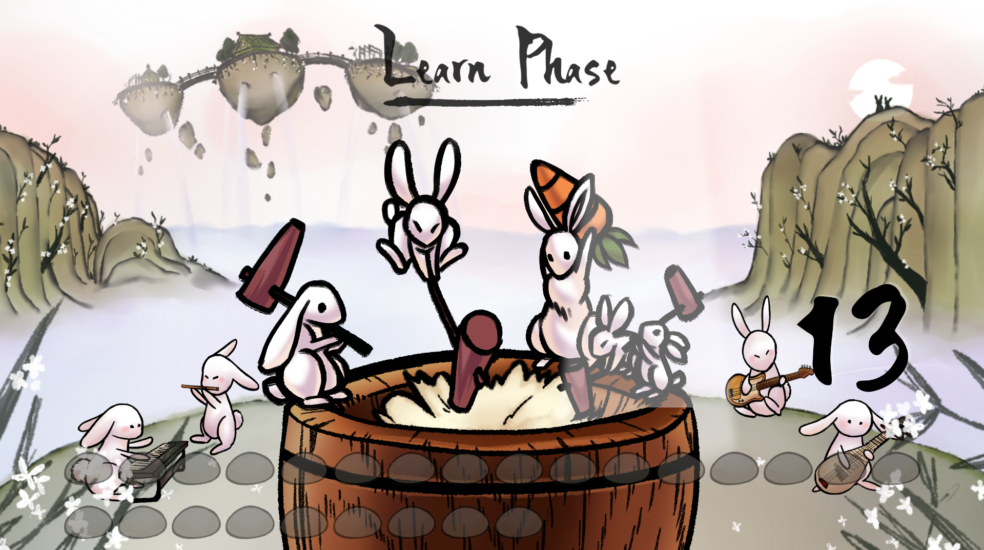 Bunny Beats is a rhythm learning game where you help bunnies make mochi for the moon goddess. Each bunny swings their mochi hammer with a distinct rhythm. The player must learn the rhythms of the 4 bunnies and play them back to make the best mochi! Each rhythm is procedurally generated at the start of the game, so no two games will be the same. Flavors of mochi also correspond to game modes to put a unique spin on the core rhythm game. Enjoy the fast-paced rhythmic action of Bunny Beats, and train your musical sense while you're at it!
---
Studio Tapioca is a small independent game studio based in St. Louis, MO. Our founding members first worked together on a 48-hour project in 2015, and since then we have teamed up for every game jam we could find. Our experiences and lessons from game jams, combined with our love for all things story, mechanics, and music, have inspired us to take our games to the next level. We are currently working on our first Steam game, Bunny Beats, with several other titles in production.
Studio Twitter
Game Website
Game Trailer
« view all exhibitors