Exhibiting at PixelPop Festival 2018:
Burn Ban
Pride Interactive - Seattle, WA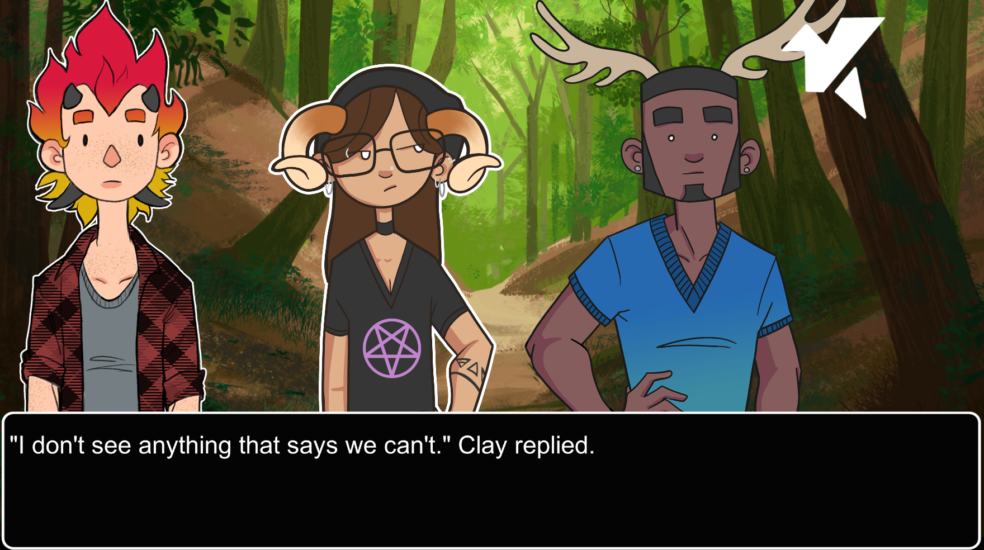 Burn Ban is an interactive visual novel with social media simulation mechanics accessed through the in-game character's cell phone. You assume the role of Twig, a mentally ill queer girl who is sent to Camp Sisquoc, a summer retreat for misguided students. Just as Twig is getting used to camp life, her dead friend's social media mysteriously starts posting again, and she and friends are set with determining the mystery behind the posts.
---
Pride Interactive is a game-team made up of two developers, Harrison Barton and Morgan Rowe. They endeavor to further their mission in creating a more diverse environment in the industry through games that deal with serious themes, and accessible character driven narratives.
Harrison Barton is a queer disabled game designer, developer, and writer with a passion for serious games and activism. Morgan Rowe is a queer lesbian and graduate of Digipen Institute of Technology with a BFA in Digital Art and Animation. Her areas of interest are in creating characters and telling stories.
Game Website
Developer Twitter
harrisonbarton.com
morganjrowe.arstation.com
« view all exhibitors