Exhibiting at PixelPop Festival 2018:
Chairs for Bashir
John Vanderhoef - Long Beach, CA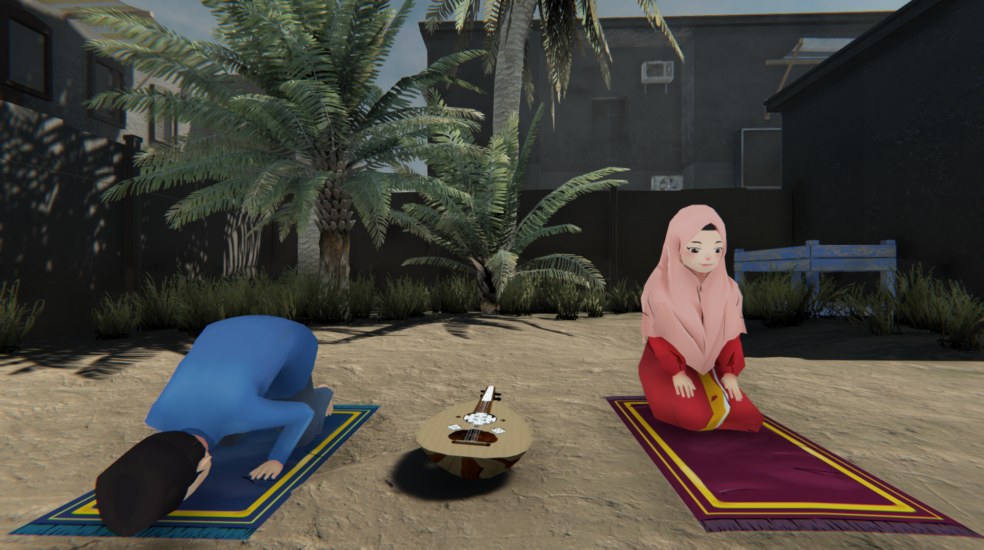 Amidst the Syrian civil war, this short narrative adventure game follows a young girl, Nadia, who organizes a recital for her friend Bashir, a talented oud player, in their small town.
As Nadia, players must convince the local townsfolk to donate a chair from their apartment to construct a makeshift concert space in a small courtyard.
Chairs for Bashir explores the beauty that coexists against a backdrop of ruin and war in a country that is being torn apart by civil strife and tyrannical government forces, both domestic and foreign.
---
John Vanderhoef is an Assistant Professor of Media Studies in the Communications Department at California State University, Dominguez Hills. He writes about indie games, digital labor, and discourses around gender, race, and sexuality in media and production cultures. He has published work in journals like Television and New Media and Ada, and in edited collections like Production Studies The Sequel and The Routledge Companion to Video Game Studies. He is also an avid gamemaker, focusing on short narrative experiences he calls game poems. He has exhibited games at Slamdance DIG, LA Playdate Game Showcase, and the Hand Eye Society's Wordplay Games Showcase.
« view all exhibitors