Exhibiting at PixelPop Festival 2018:
Circuitous
Platycorn Games - St. Louis, MO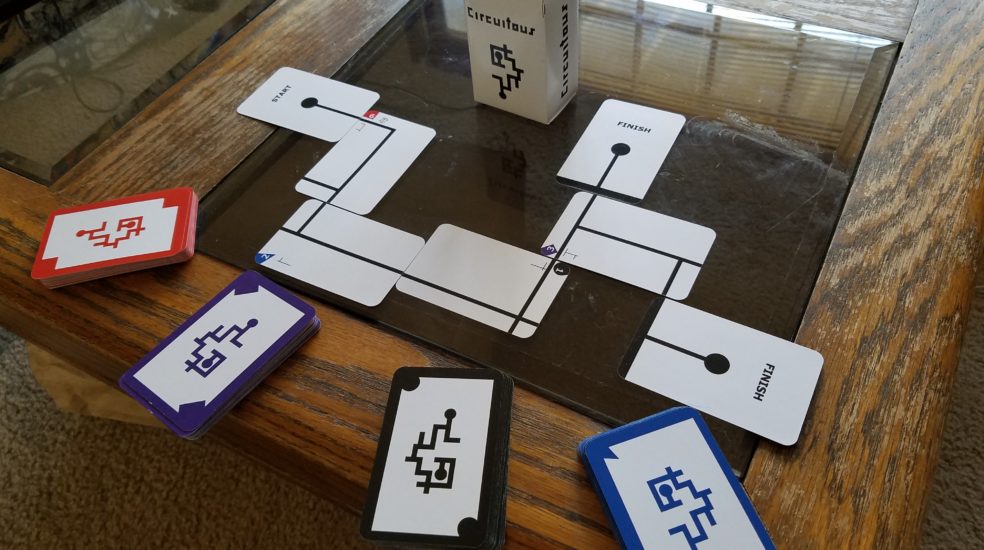 Circuitous is a "straight forward" path building game where players all direct and derail available paths. Every card played is worth points, but only the path that reaches a finish scores. Will you discard your cards for special effects or will you play to the table to interfere with another path or race towards the goal on your own?
---
Platycorn games was born of Kelly Hougland and Andrew Rodgers at the 2014 ScatterJam. Lifelong friends and future nemesis, they are twisted, unique, and beautiful. Now that life has opened up again, they are ready to throw themselves at
Buy the Game – https://www.thegamecrafter.com/games/circuitous
Facebook – https://www.facebook.com/Platycorn/
« view all exhibitors