Exhibiting at PixelPop Festival 2018:
Crew for Hire
Brass Engine Games - Columbia, MO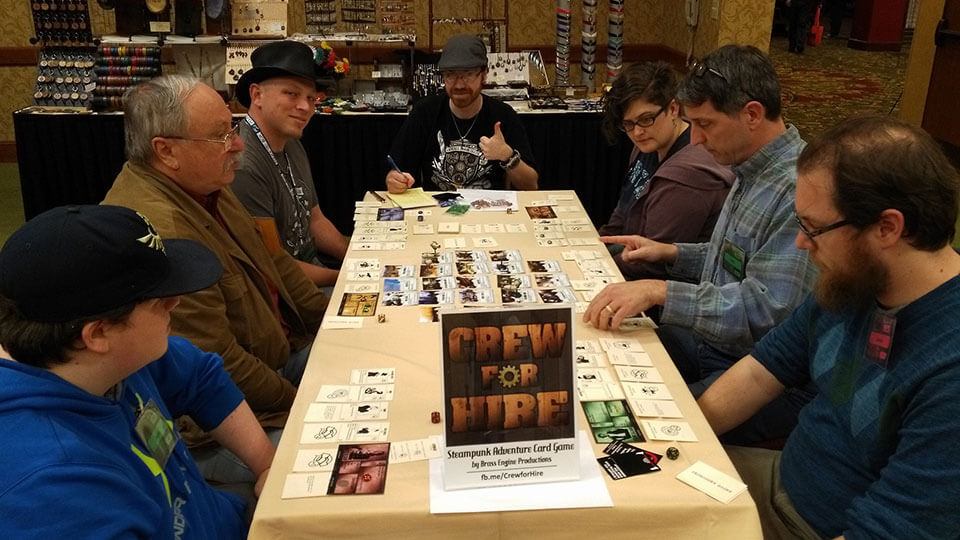 A Steampunk adventure board game where players take on the role of an airship captain, flying around the world to earn the most reputation.
---
Brass Engine Games is a local Missouri tabletop game developer. Their first published game, Materia, was released in 2017.
« view all exhibitors