Exhibiting at PixelPop Festival 2019:
Crimson Spires
Woodsy Studio - St. Louis, MO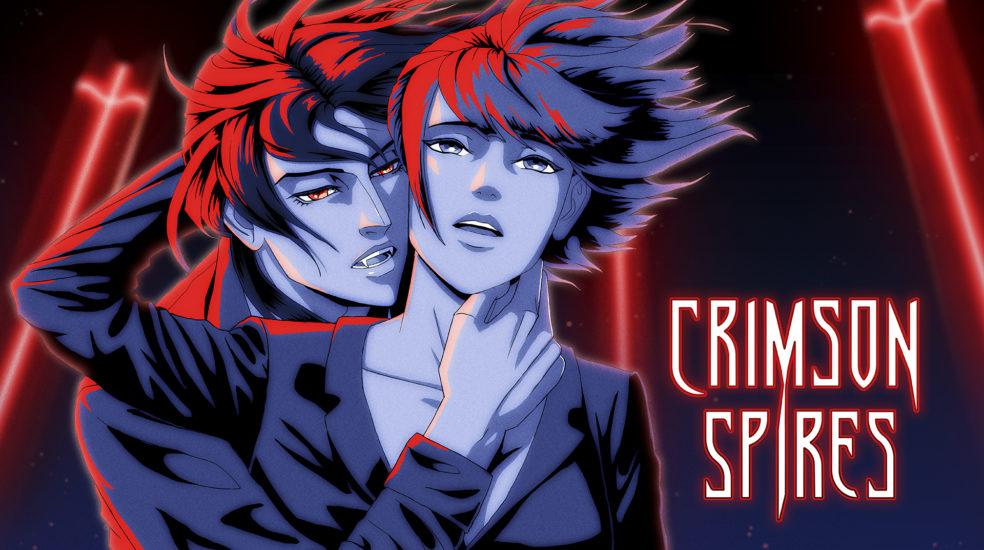 The small mining town of Bataille, Missouri has been cordoned off from the outside world for six months. The inhabitants have no idea why. All they know is that ever since the so-called "Contingency," planes no longer fly overhead, strange creatures have been glimpsed beyond the perimeter, and large mechanical towers will gun down anyone who tries to escape. As Sheriff Erika Wright searches for the truth in this romance/horror themed adventure game, she must listen to the advice of a serial killer, mingle with extreme conspiracy theorists, and negotiate with vampires.
---
Woodsy Studio sprouted from the minds of two married screenwriters who moved out of Hollywood in 2008. Malcolm Pierce worked as a lawyer and Jenny Gibbons published novels before they decided to combine their powers and make video games. As of 2019, Woodsy studio has released 7 video games, 5 of which were released commercially across multiple platforms, most recently Echoes of the Fey and miraclr: Divine Dating Sim.
« view all exhibitors