Exhibiting at PixelPop Festival 2019:
Dice Fight
Dice Fight Games - St. Louis, MO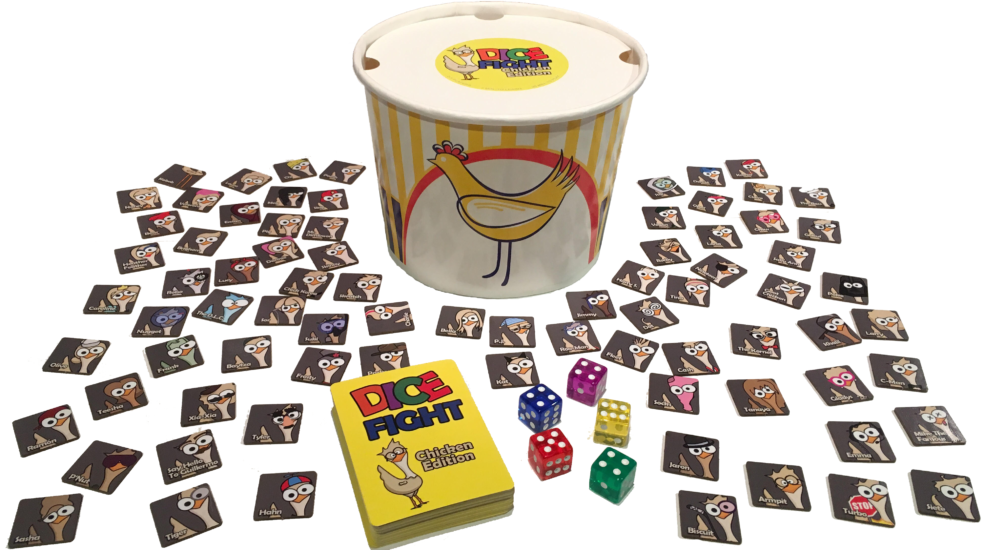 Dice Fight is a fun, quick-moving, family tabletop game that includes both dice rolling and ""Take that!"" action cards. You'll fall in love with the adorable chickens and become heartbroken when your favorites are tragically sent to the fried chicken carry-out bucket. But if you play your cards wisely and get just a little bit of luck from the dice, it will be winner winner chicken dinner!
In addition to the Chicken Edition, three other fun versions of the game will be available for playtesting at PixelPop 2019!
---
Aaron Wills is an educator and game designer in the St. Louis area.
DiceFight.net
Facebook.com/DiceFightGames
« view all exhibitors