Exhibiting at PixelPop Festival 2018:
Good Luck
Rebel Rousers Studio - St. Louis, MO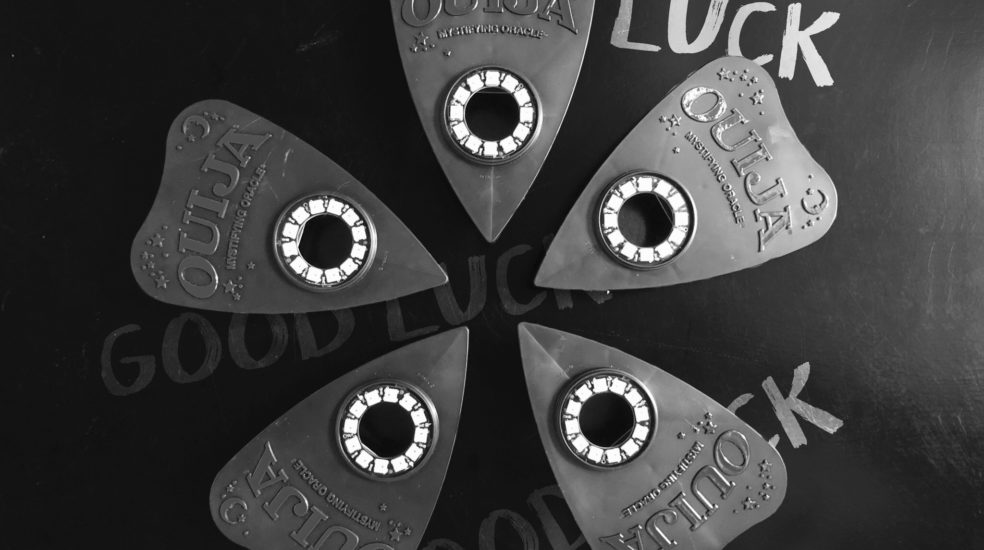 "Good Luck" is an alternative controller, hidden role game where players semi-cooperatively conjure spells to escape a haunted place. Each player must maneuver their spirit board planchette and interpret its mysterious instructions to achieve their hidden goals. Each playthrough tells a new narrative inhabited by the decisions of previous players.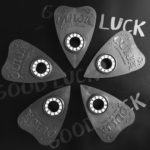 ---
Rebel Rousers Studio is the manifestation of Kess and Rob's unending battle to one-up and troll each other. Fortunately, it occasionally leads to some unique creative collaborations that we hope will surprise and delight our players as much as we have enjoyed creating them. Our dream is to make enough games that we can use the studio as a tax shelter to launder expenses for our sushi and coffee addiction. We are the Rebel Rousers!
Game Website
Developer Behance
Developer Twitter
« view all exhibitors