Exhibiting at PixelPop Festival 2019:
Hills & Hollows
OverHook Games - Kansas City, MO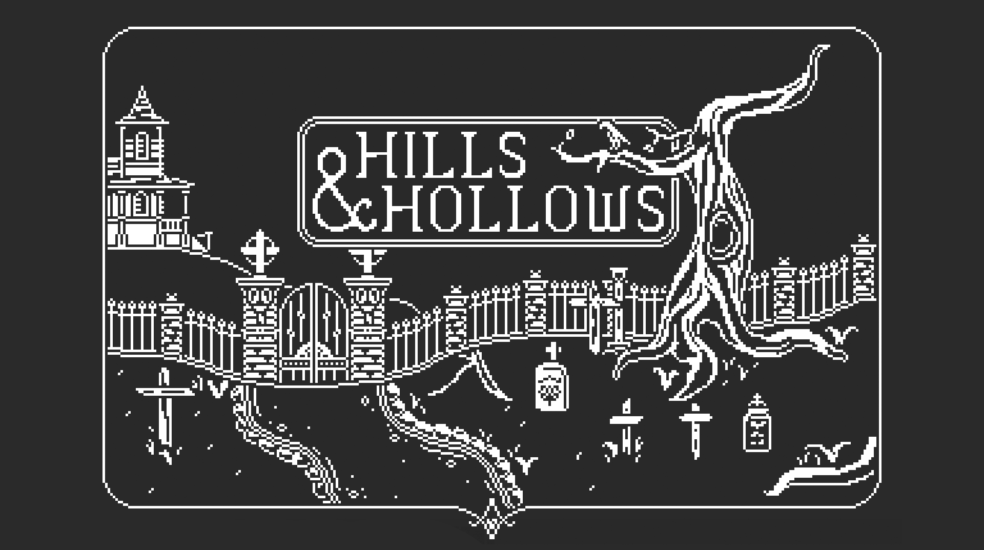 PixelPop Select 2019
Set in the American Midwest, Hills & Hollows is an adventure game inspired by the occult and campfire horror stories. The game draws inspiration from retro DOS games and re-imagines classic text adventures, paying homage in a 1-bit pixel art style. Follow the story of a small town mystery along a winding path, changing fate as you go with the cosmic power of tarot cards.
---
OverHook Games is a collaboration of five independent game developers in the Kansas City area, who love making independent games together as well as individually, working always in mutual support to grow our skills and bring distinctive and original ideas into reality. Following our award-winning 2017 debut, the origami/tangram-based mobile puzzler ZenFold, and in addition to the other various projects in the works by its members, we are excited for our upcoming second large release, Hills & Hollows.
« view all exhibitors