Exhibiting at PixelPop Festival 2018:
Imposter Drawster
Up at Night - New York, NY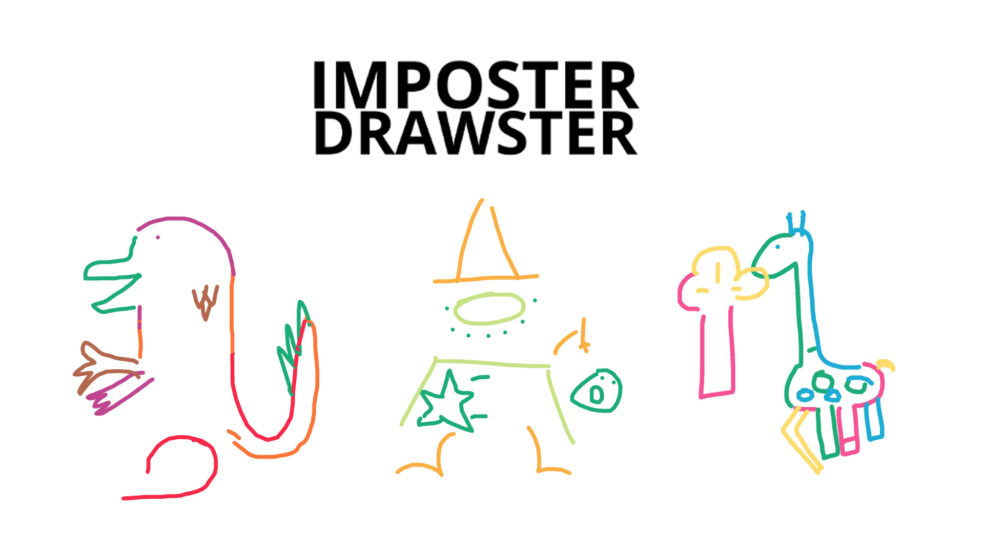 Imposter Drawster is a party game of deceitful drawing! Gathered together in the same physical space, all players get the same prompt for a picture they're going to draw collaboratively. EXCEPT: one player is the Imposter, and doesn't get the prompt! Using a single mobile device, players draw the picture together by painting a portion and passing along the canvas. The Imposter tries to blend in, and everyone else tries to find the fake. Either way, you and your friends produce a unique work of art and a suspiciously good time.
---
Up at Night is a New York indie studio comprised of talented designers who work on playful products and delightful diversions part-time at night, after their day jobs. The games they create are simple, colorful, abstract and bouncy, making them accessible to a wide variety of game players. They are very excited to share their newest game, Imposter Drawster, with the world and hope you enjoy it!
Game Website
Developer Website
Twitter 
Facebook
« view all exhibitors