Exhibiting at PixelPop Festival 2019:
Kentucky Dash
Super Soul - Lexington, KY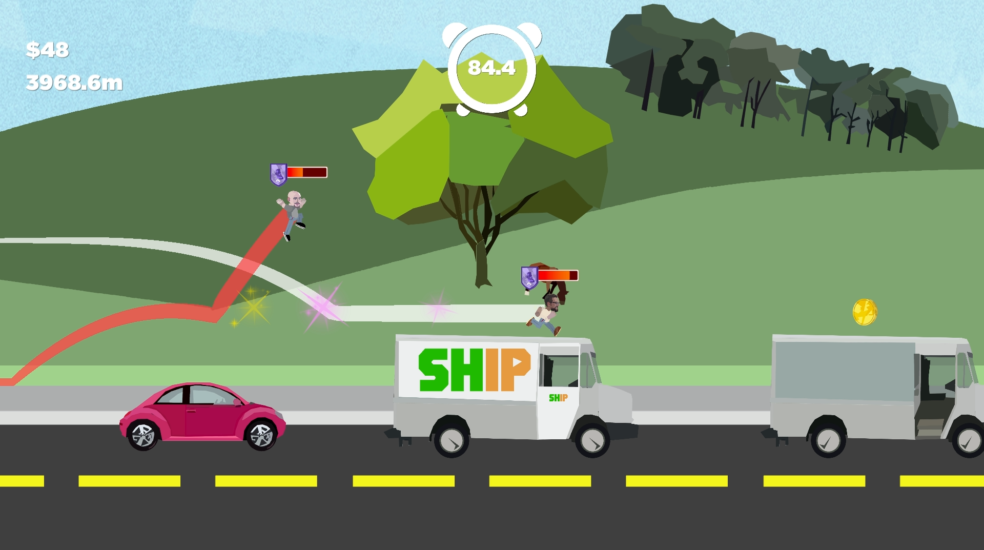 Kentucky Dash is a multiplayer autorunning platformer set in scenic Kentucky. Take on challenges in single player modes or run with others in the competitive and cooperative multiplayer modes.
Kentucky Dash features fast movement with fluid platforming to keep you on your toes. Remember you can't touch the ground! Jump fence gaps, run on powerline, dash between billboards, and surf on cars as you chain together combos to get boosts of speed. The physics gameplay is easy to learn but difficult to master.
---
Super Soul is an award-winning digital arts studio with a diverse portfolio that includes PC, console, and mobile video games; educational and training games; and art installations. The company was founded in 2011 and is working to release Pig Eat Ball for PC, PS4, Xbox One, and Nintendo Switch.
« view all exhibitors