Exhibiting at PixelPop Festival 2019:
Kick Bot
Two Scoop Games - Louisville, KY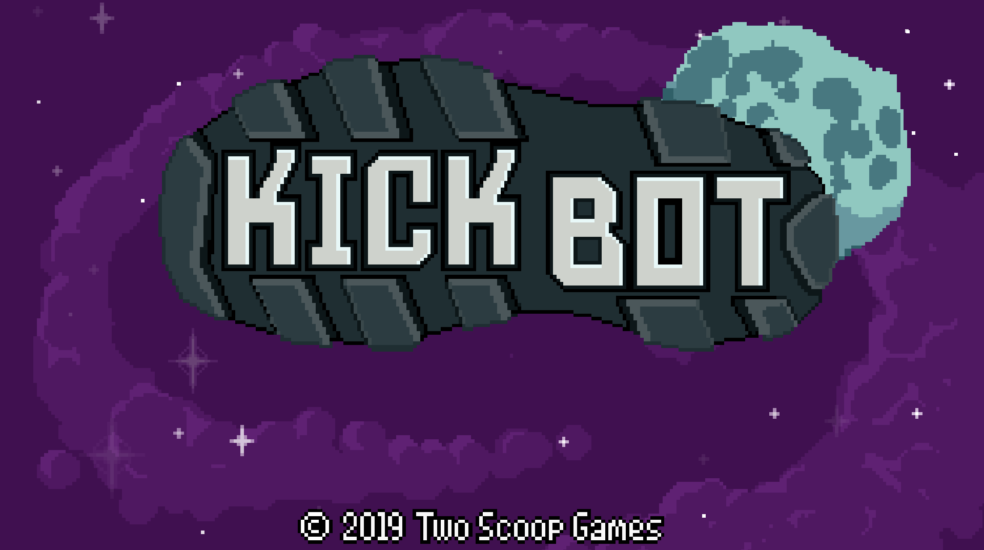 An evil AI banished to the moon has built a giant robot leg and plans to kick the Earth! You are Kick Bot, the only hope for humanity, sent into space to wall-jump through treacherous fast-paced pixel-art levels using only two buttons! Destroy the GigaLeg from the inside and defeat the AI at all costs!
---
Two Scoop Games is Louisville, Kentucky-based game making duo Alex Bezuska and Eric Lathrop. Both are passionate about creating fun games that everyone can enjoy just like their favorite dessert!
« view all exhibitors