Exhibiting at PixelPop Festival 2019:
Nectar Vector
Short for a Knight - New York, NY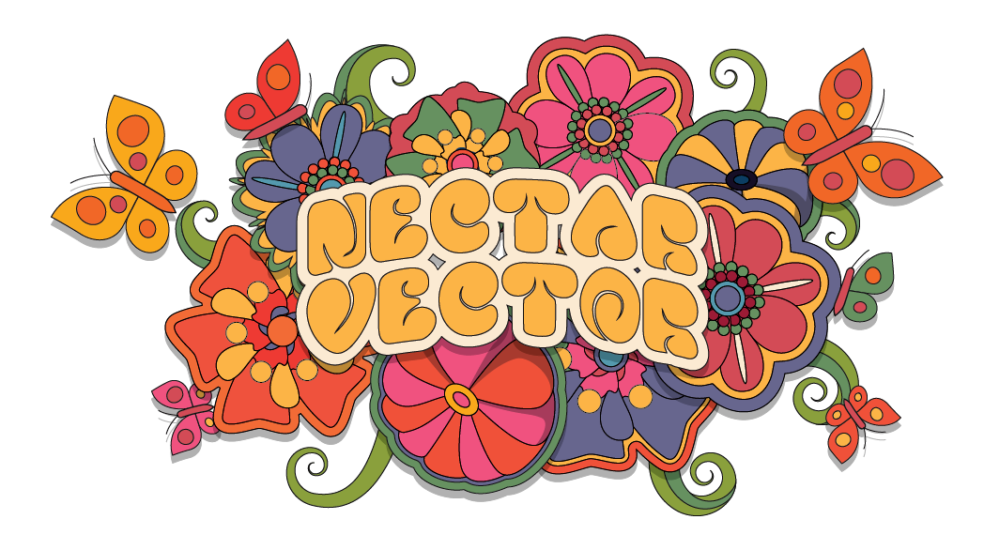 PixelPop Select 2019
Nectar Vector is a competitive, non-violent game about pollinating flowers, done in a 60s psychedelic rock style. It's a fast-paced local multiplayer game of risk and reward for 2-4 players where you race to collect flowers and bring them back to your home flower, filling it with pollen. Should you drink the nectar of your flowers to activate a Flower Power, or can you outmaneuver your opponent and deliver the full daisy chain for a huge pollen bonus?
---
Short for a Knight was founded in 2017 by designer Seth Rosen (BioShock Infinite, Don't Starve: Reign of Giants, Don't Starve Together, Mafia III). Seth started the studio because he wanted the freedom to collaborate with wonderful humans to create the kinds of games that he wanted to see in the world. Nectar Vector, the company's first game, is a collaboration with artist/animator Rachel Sala (Frog Fractions, Frog Fractions 2/Glittermitten Grove, Dream Daddy) and sound designer/composer Gordon McGladdery of A Shell in the Pit (Rogue Legacy, Fantastic Contraption, Night in the Woods, Wandersong, and more).
Game Website
Studio Website
Studio Twitter
Game Twitter
« view all exhibitors