Exhibiting at PixelPop Festival 2019:
Nour
Terrifying Jellyfish - St. Louis, MO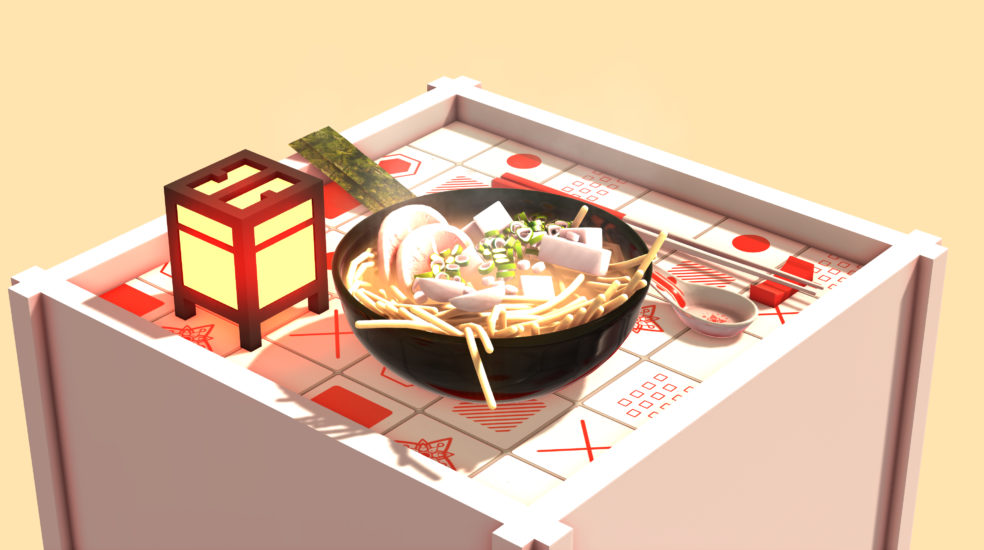 In a post-soylent world, we tend to forget how much of a luxury food is. Nour is an experimental food art game with no goals or objectives, just have fun while you play with your food as if you're a kid again. You are presented with scenes full of ramen noodles, boba tea, popcorn etc, and you mash buttons to interact with the food in curious and unconventional ways.
---
Tj Hughes, known online under "Terrifying Jellyfish" began his journey in game development by teaching himself various software at the age of 13, using the only materials available to him: the internet and an insatiable desire to create. Since then, he has found his niche online, with color, playfulness, and visual aesthetics being the center of all his creations. His latest project is a game called Nour, a video game that encourages you to play with your food, but does not discourage you with typical video game constructs such as high scores, time limits, and objectives.
« view all exhibitors