Exhibiting at PixelPop Festival 2018:
Nour
Terrifying Jellyfish - St. Louis, MO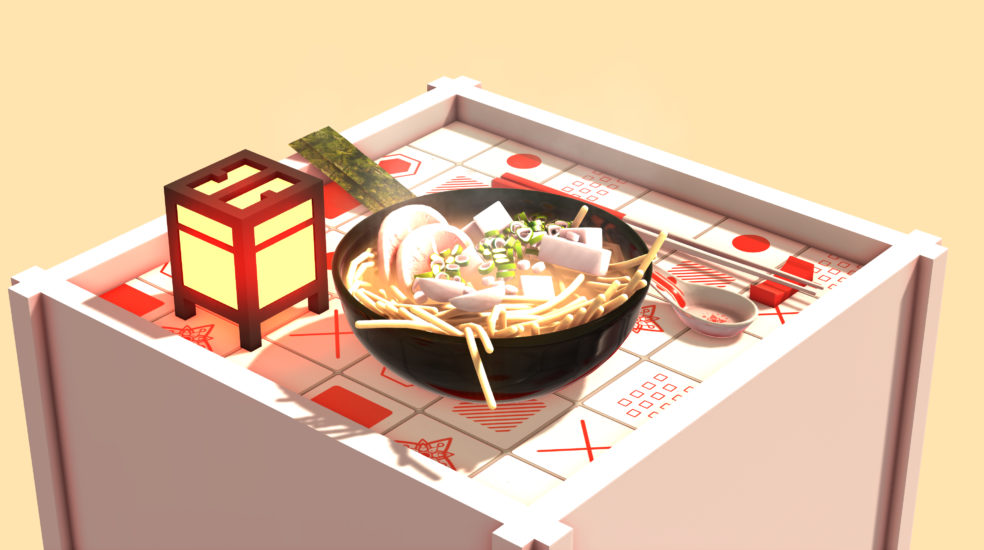 In a post-soylent world, we tend to forget how much of a luxury food is. Nour is an experimental food art game with no goals or objectives, just have fun while you play with your food as if you're a kid again. You are presented with scenes full of ramen noodles, boba tea, popcorn etc, and you mash buttons to interact with the food in curious and unconventional ways.
---
An independent game developer and 3D artist out of St. Louis, Missouri, Tj Hughes taught himself game development in his early teens, and has since started his own company entitled "Terrifying Jellyfish". Under this name, he intends on escaping the mundane and mediocre forever through the exorbitant use of color, playfulness, and aesthetics.
Developer Website
Developer Twitter
Developer Instagram
« view all exhibitors