Exhibiting at PixelPop Festival 2019:
Operation Kanshi
Emperatriz Ung & Amanda Siswojo - Brooklyn, NY & Jakarta, Indonesia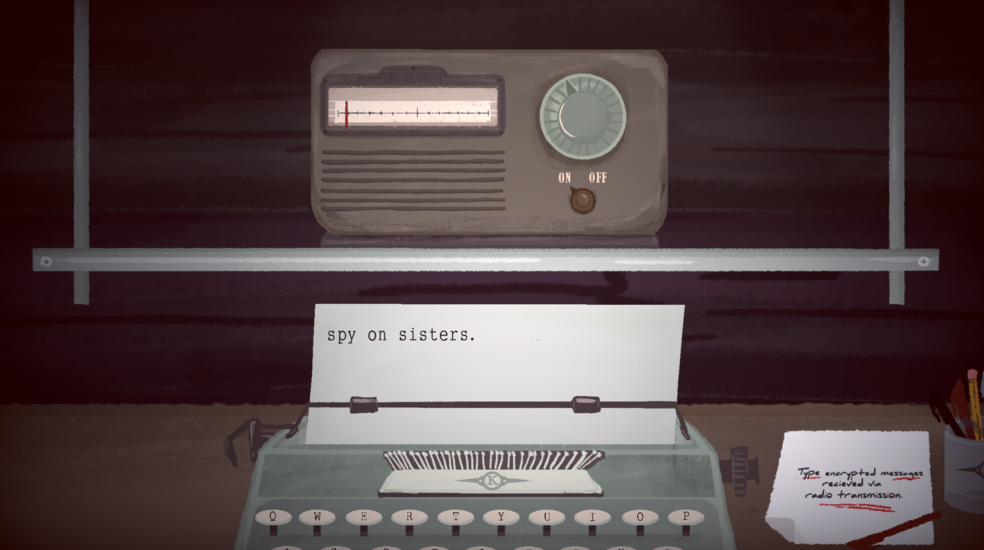 November 1949. The Kanshi Party just won the Mihong Civil War. Taomin Party members fled east to Mareu Island. Major hostilities between the two parties has ceased.
Your assignment as an Intel Operative is to take encrypted orders from your commanding officer via radio transmission and wiretap phone lines for the Ministry of Order & Stability. Follow the case of Vera & Poppy Song as the sisters find themselves aligned with opposing political parties after the war.
---
Emperatriz Ung is a Chinese-Colombian writer, game designer, & educator from the American Southwest. Her research & creative work predominantly explore themes of mental health & generational trauma. Follow her on Twitter at @mprtrzng.
Amanda Siswojo is an Indonesian game designer and illustrator. Her work focuses on creating art that expresses meaning and culture.
« view all exhibitors