Exhibiting at PixelPop Festival 2019:
Ossia Glow
R25th - Lexington, KY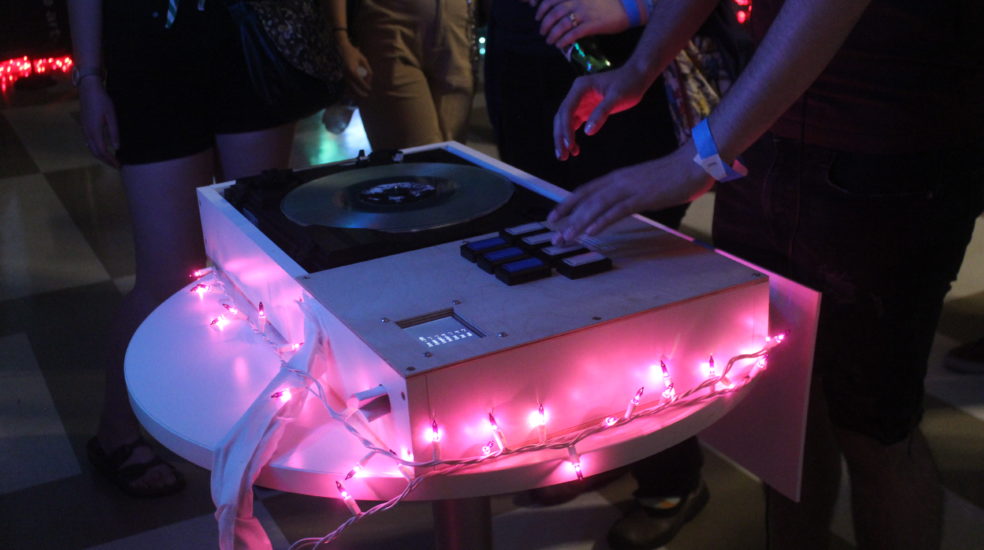 Ossia Glow is a minimalist rhythm game which uses exclusively LED strips to present the player information. Stripping all excess away from the genre, the LED strips act as the game's "lanes" and the individual lights, the beats. Using 7 buttons and a turntable, the player's goal is to press the correct button (or "scratch" the turntable) when the beat reaches the bottom of the lane, the closer to the bottom of the lane, the better the score.
---
R25th is an alt game developer out of Lexington, KY who is currently trying to make as many alternative controller games as possible before going bankrupt. They've also made several art games and alternative table top rpgs as well as a couple of zines about obscure Sanrio mascots that everyone seems to really enjoy.
« view all exhibitors