Exhibiting at PixelPop Festival 2019:
OVERTIME
OVERTIME Team - Chicago, IL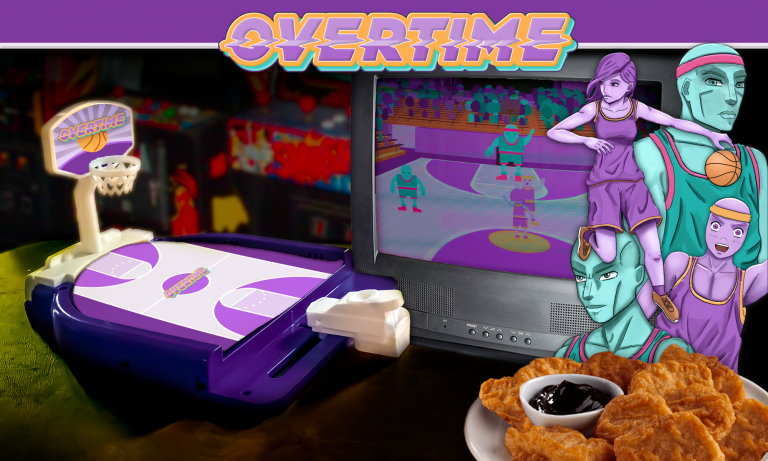 OVERTIME is an accessible alternative controller game inspired by basketball anime. Step in the laces of Jessica, the rising star of her team as she has only a minute to help decide the fate of the most important match of the year. Based on the positive feedback from Extra Credits (YouTube channel), the team challenged themselves in creating an accessible alternative controller from a basketball toy. Partnering with the Idea Realization Lab in Chicago & DePaul University, OVERTIME was able to implement hardware that recorded player's movements with the alternative controller.
---
Our team consists of students/alumni of the Junior Development Experience (JDE) in Chicago, IL. Our goal was to bring students, alumni, and faculty together in order to one day showcase at the Game Developers Conference (GDC). Now we have achieved that and have become an amazing resource that offers studio teams, industry mentors/speakers, development workshops, game jams, and showcase opportunities.
« view all exhibitors