Exhibiting at PixelPop Festival 2019:
Sashimi Slammers
Furious Fish Friends - Chicago, IL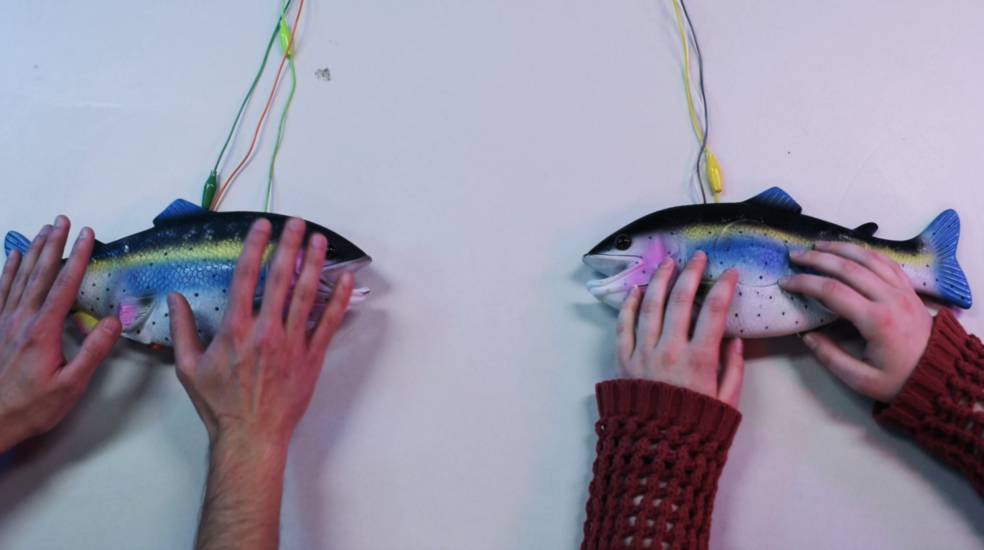 PixelPop Select 2019
Sashimi slammers is a fish fighting game that uses it's own custom-made fish controllers.  Slap, smack, or chop the fish however you want, and slam your opponents into the deep fryer.  But be careful, if you slam too much, you might end up frying yourself!
---
In January of 2018, a small three-man team of college students decided to take a different approach to making a game. 10 days later they managed to Slap together what is identified as the beta version of Sashimi Slammers. After running this version of the game along with its fishy alternative controllers to a few festivals, the group decided to grow out and expand on the game. The team grew to five and development has restarted as of February 2019.
Twitter
itch.io
Instagram
Press Kit
« view all exhibitors