Exhibiting at PixelPop Festival 2018:
Slug Slasher
Slapped Silly Studios - Bloomington, IN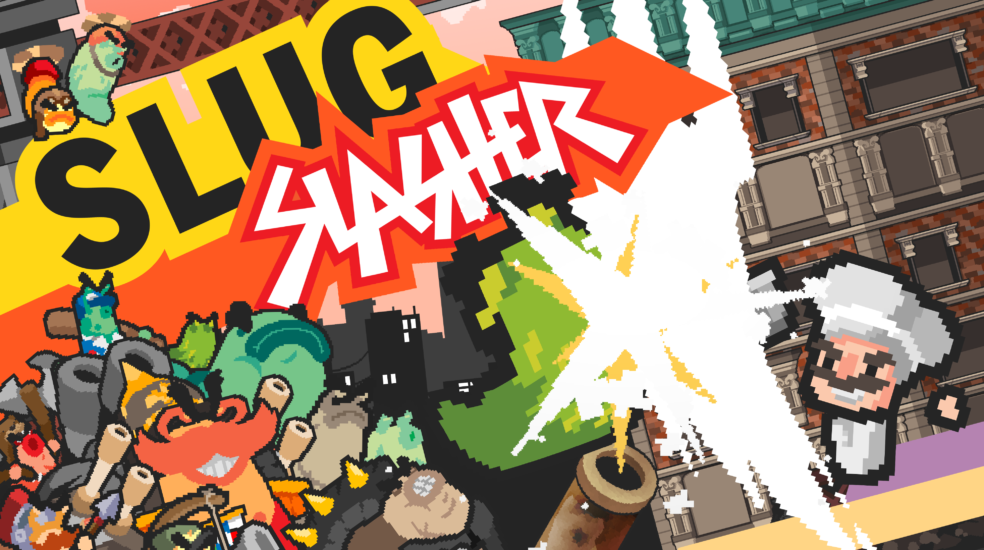 Slug Slasher is an action platformer where you take on the role of a chef who must defend the world from an onslaught of giant slugs. Using only your trusty bucket of salt, smash, dash and slash your way through ridiculous enemies and ruthless bosses as you traverse crumbling cityscapes, the depths of the slug caverns, or even the glittering gastropod gladiator arenas of Slug Vegas.
With vibrant visuals and satisfying side-scrolling platformer beat-em-up gameplay, Slug Slasher is sure to charm even the saltiest of souls both young and old—so salt up your boots and get slashin'!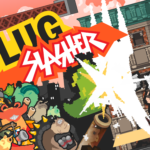 ---
Slapped Silly Studios is a three-person game development team consisting of Rajin Shankar, Dakota Erickson, and Ryan Reske. All full-time students at Indiana University Bloomington, the group was formed when Slug Slasher was pitched as a project in the student-run organization Gamedev@IU during January of 2017. The three have continued work throughout the past year and are excitedly preparing for the release of their debut title in the second half of 2018.
Game Website: http://slugslasher.com
Game Twitter: twitter.com/SlugSlasher
Game Steam Page: http://store.steampowered.com/app/823590/Slug_Slasher/
Game itch.io: slappedsilly.itch.io/slug-slasher-demo
Studio Presskit: slugslasher.com/presskit/
« view all exhibitors