Exhibiting at PixelPop Festival 2018:
Stepsisters
Guiles/Simmons/Velicer - St. Louis, MO & Peoria, IL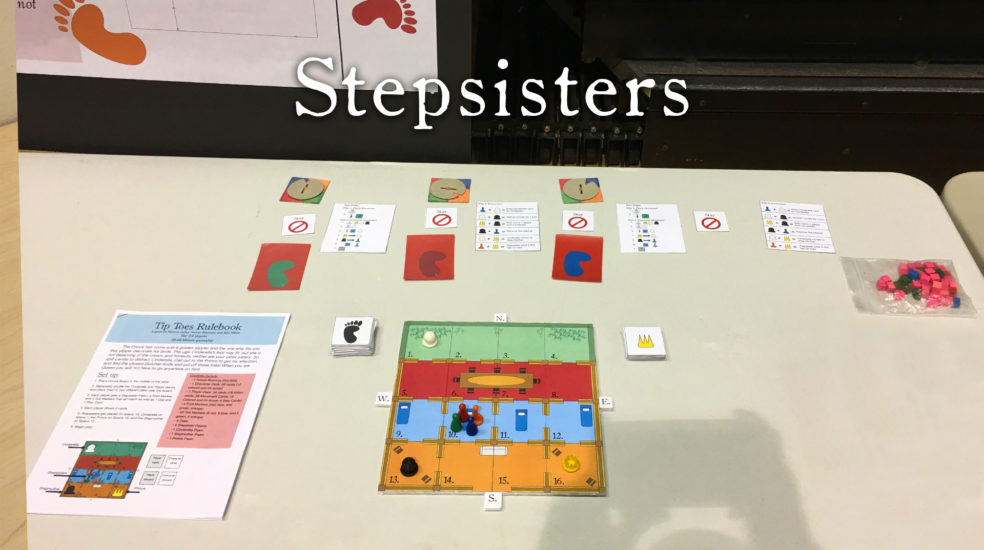 The Prince has come with a golden slipper, and the one who fits into
this slipper becomes his bride. The ugly Cinderella's foot may fit, but she is
not deserving of the crown, and honestly, neither are your other sisters. So,
spill Lentils to distract Cinderella, Call out to the Prince to get his attention,
and find the closest Butcher Knife and cut off those toes! When you are
Queen you will not have to go anywhere on foot. 3-4 players.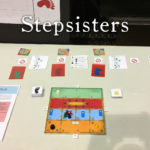 ---
Warren Guiles – I'm a sophomore game design student from the St. Louis Area. At Bradley University, you'll find me working on games, whether it be for my game design classes, fuse projects, game jams, interactive media clubs, or for my own personal benefit. Lead Game Designer on the Project.
Audrey Simmons – I'm an Animation and Game Design student at Bradley University and am excited to join the industry after I graduate in spring 2019. Lead Graphic Designer on the Project.
Jake Velicer – Hi, I'm an aspiring game designer at Bradley University extremely passionate about making memorable, interactive, storytelling experiences that make players feel. Game Developer on the Project.
Game Website – Game Website
Jake Velicer – https://jakevelicer.myportfolio.com/
Warren Guiles – https://wguiles.myportfolio.com/
Audrey Simmons – https://audreysimmons.myportfolio.com/projects
« view all exhibitors