Exhibiting at PixelPop Festival 2019:
Super Bobbert and the Infinity Tree
Bravendary - St. Louis, MO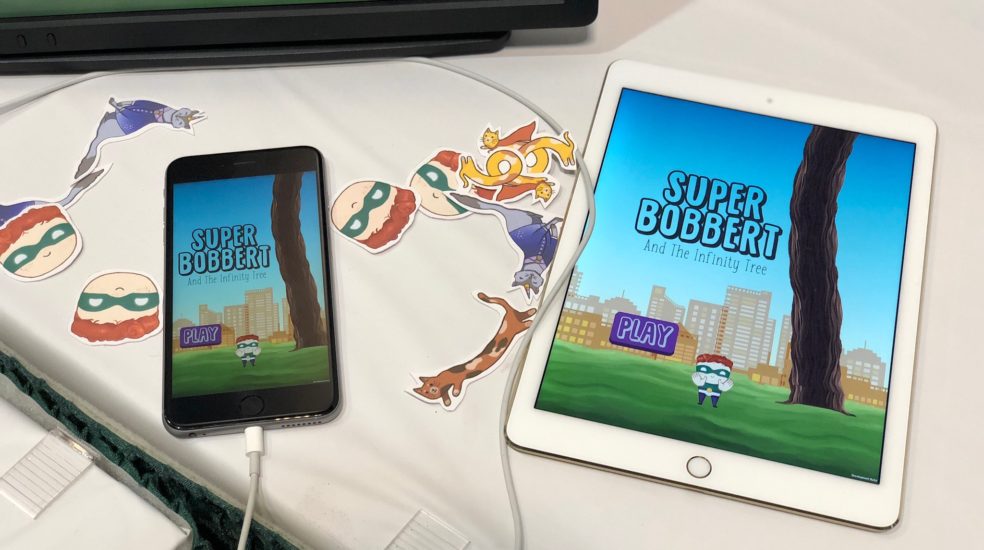 Reach for the sky and collect loot in this vertical puzzle action game. Collecting more loot grants greater rewards, however, this also increases the difficulty of your climb! Along the way you'll meet various characters, friendly and grumpy, sometimes both. Help our daring citizen reach the top of the Infinity Tree!
---
Jasmine Moore and Philip Hayes are a creator duo interested in creating games with light hearted twists with odd bits of humor thrown in.
« view all exhibitors