Exhibiting at PixelPop Festival 2018:
UMAMI!
Middle 8 Entertainment - St. Louis, MO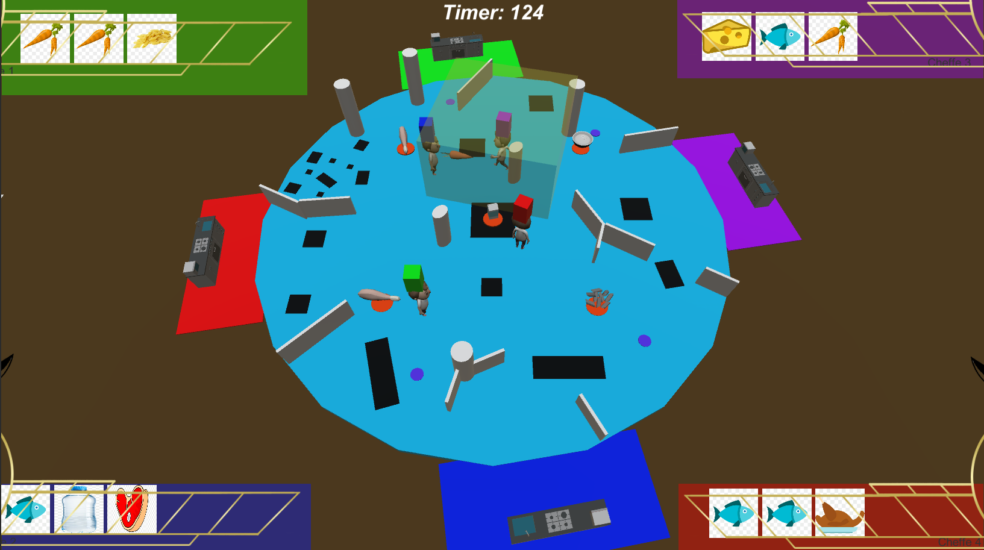 Gather your ingredients and cook to the death in UMAMI! Fire up the kitchen and cook against your fellow chefs to prove your dishes are savoriest in the Grand Chef Arena. Each player must collect the necessary ingredients from the Arena and bring it to their kitchen as they work to complete their three course meal. Eating ingredients will grant you power ups like Lazer Eyes or a Server's Dash, so eat them wisely! But be careful! Traps litter the battlefield, so watch your steps! Cook food fit for kings, and settle for a taste that will make even the gods scream UMAMI!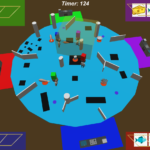 ---
Created, Directed, and Designed by Nick Stone and Richard Nava
3D Artists: Megan Krone and Julia Myers
Lead Developers: Nick Stone and Matthew Parker
Sound and Music: Richard Nava
Marketing: Alex Dietrich
Studio Twitter: @Middle8Games
« view all exhibitors