Exhibiting at PixelPop Festival 2019:
White Hat Capture the Flag
A Frozen Peach - Springfield, IL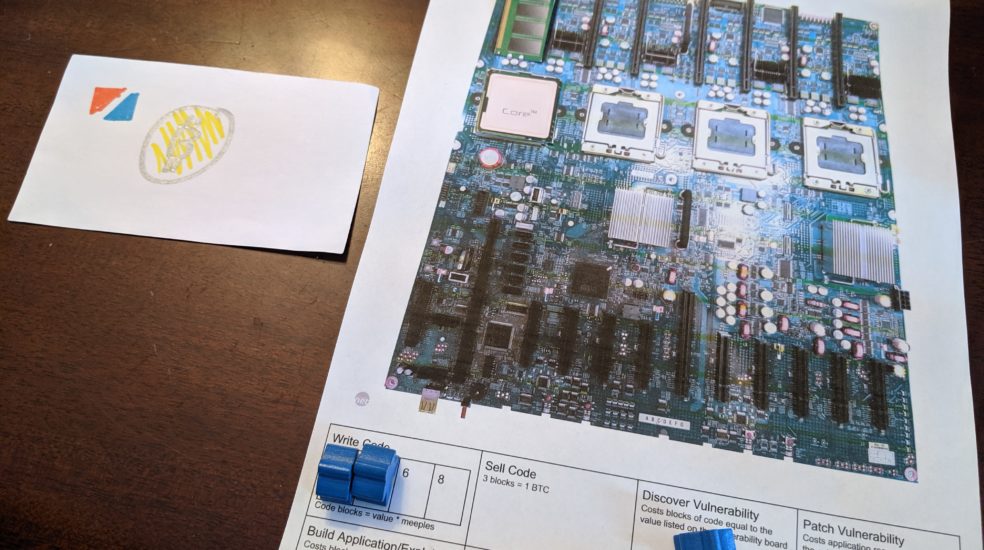 White Hat Capture the Flag is a action selection/worker placement style board game where each player is a team of hackers attempting to discover and clean the vulnerabilities on their computer server before their opponent. Meanwhile their opponents are building exploits to delay their progress. The first player to discover and patch all the vulnerabilities, as well as remove any exploits opponents have sent their way, wins the game.
---
A Frozen Peach is a one woman board game design studio run by Mattie Schraeder from Springfield, IL. She's self-published her first game, Walking Doggos, on The Game Crafter and DriveThruCards and is working on her second game, White Hat Capture the Flag.
« view all exhibitors