Exhibiting at PixelPop Festival 2018:
Xenofera: Galactic Market
Puff Duck Games, LLC - Wentzville, MO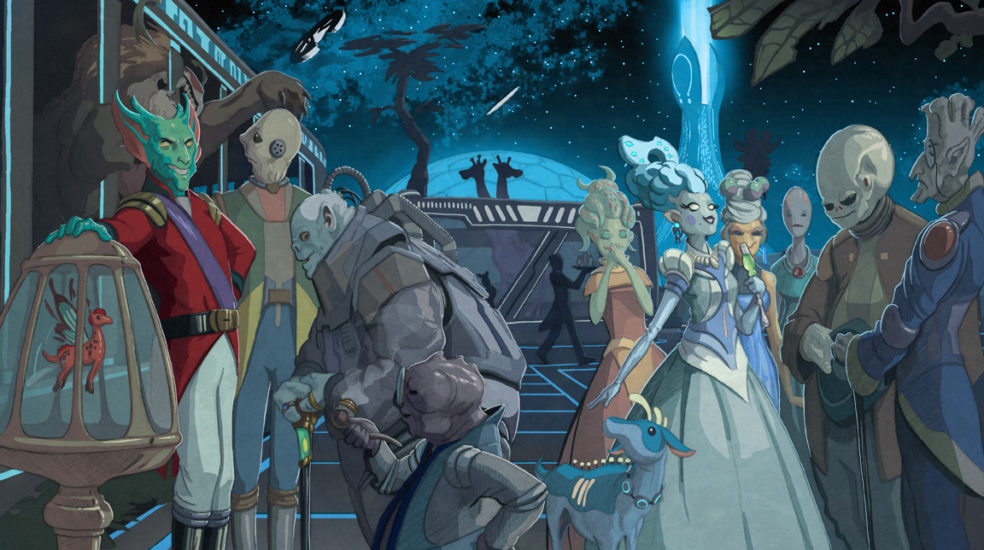 Every decade, the Royal Society of Xenofera Huntsmen holds the Great Galactic Hunt, where the most skilled huntsmen in the galaxy compete to capture most desirable collection of xenofera, alien creatures, from across the cosmos. To win, you need to have the most valuable collection of xenofera at the end of the hunt. But instead of heading out on the hunt, you head out to the Galactic Market. You know the auction off anything there, including rare and exotic xenofera. And there's more than one way to acquire xenofera.
---
Puff Duck Games is a St. Louis game design company. We focus on easy to learn strategic games. Our first game Xenofera, successfully KickStarted in Oct '16. Our next game Xenofera: Galactic Market will KickStart in Jan of next year.
« view all exhibitors