Speaking at PixelPop Festival 2019:
Tanya DePass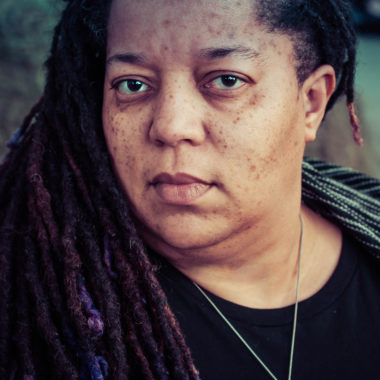 I Need Diverse Games
Chicago, IL
Tanya DePass is the founder and Director of I Need Diverse Games, a non-profit organization based in Chicago, which is dedicated to better diversification of all aspects of gaming. I Need Diverse Games serves the community by supporting marginalized developers attend the Game Developer Conference by participating in the GDC Scholarship program, helps assist attendance at other industry events, and is seeking partnership with organizations and initiatives. Tanya is a lifelong Chicagoan who loves everything about gaming, #INeedDiverseGames spawn point, and wants to make it better and more inclusive for everyone. She's part of the Rivals of Waterdeep live play stream on twitch.tv/dnd, a partnered Twitch variety broadcaster; and often speaks on issues of diversity, feminism, race, intersectionality & other topics at conventions.
She's contributed to publications at Green Ronin, Paizo and Monte Cook Games. Tanya is the programming & diversity coordinator for OrcaCon and GaymerX. She often speaks on issues of diversity, feminism, race, intersectionality & other topics at conventions. Her writing about games and games critique appears in Uncanny Magazine, Polygon, Wiscon Chronicles, Vice Gaming, Paste Games, Mic, and other publications. She's the editor of Game Devs and Others: Tales from the Margins (2018, CRC Press) and contributed to The Advanced Game Narrative Toolbox. (2019, CRC Press)
---
Sessions featuring Tanya DePass:
« view all speakers