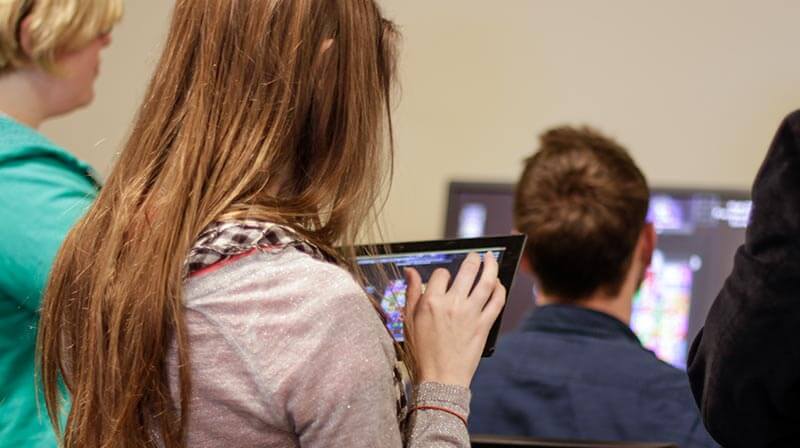 Are you interested in volunteering at PixelPop Festival? Applications will be opening April 10th, 2017.
PixelPop Festival will be seeking volunteers for both days of the show, with half-day and full-day assignments available for Saturday and Sunday. Note – we welcome people to volunteer both days, but this is not mandatory.
Volunteer positions are unpaid – however every person who volunteers for a half day (4 hours) gets free admission to the show for the full day they are there. And every person who volunteers for a full day (8 hours) will receive a weekend pass so they can enjoy a full day at the show as an attendee.
Eligibility:
You must be 18 years or older to volunteer.
You must be able to commit to at least one 4 or 8-hour shift on Saturday or Sunday. If you are not present at the time you are scheduled for, you will forfeit your Festival Badge.
All volunteers are expected to adhere to our Code of Conduct and Event Policies. PixelPop Festival may revoke your badge at any time for failure to abide by these rules.
Volunteer Roles:
Below are some of the areas we will need volunteers for. For each of these areas, we are looking for people with a positive, helpful attitude who are excited to be a part of the festival. We want our attendees, exhibitors, and guests to have a great time – and every volunteer plays a role in the PixelPop experience.
Festival Door Monitor: Watching all entrances door to ensure only those with badges are coming in.
Exhibit Hall Monitor: Wandering the exhibitor floor and watching for problems, helping those who might need information, and providing any assistance possible where needed.
Exhibitor Relations: Assisting exhibitors with any issues they may have. Bringing water and snacks to the exhibitors before the show begins. Watching booths for exhibitors if they need to step away for a brief time, and make sure their equipment and merchandise is kept secure.
Info Booth/Lost and Found: Answering questions from our attendees, and/or contacting a member of the PxP staff when needed for specific guest assistance. Central location for lost and found.
Panel Room Monitors: Allow attendees to enter speaker rooms before a panel begins. Help speakers maintain their schedule by giving them time-cues (i.e. 10 minute warning, 5 minute warning, etc.). Help attendees with panel room info, when needed.
Panelist Escorts: Taking a panel presenter(s) from their table to the panel room where they will be doing their panel.
On Call: Being available on site for your assigned shift to fill in where/when needs arise.
Badge Pick-Up/Guest Check-In: Assist those picking up badges that have been reserved. This may include on-site badge sales depending on availability (TBD).
Please feel free to contact us if you have questions or concerns.