THANK YOU FROM PIXELPOP FESTIVAL!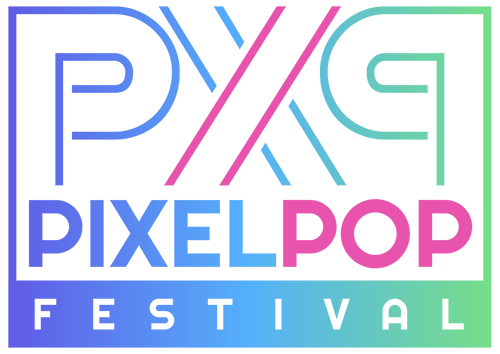 Thanks to all of our sponsors, speakers, exhibitors, volunteers, and attendees for a successful PixelPop Festival 2017! We're overjoyed at the positive feedback and response to this year's event, and can't wait to see you all again next year.
Sign up for our newsletter to be among the first to get 2018 dates and information. Hope to see you there!
Speakers & Programming
PixelPop Festival 2017 featured two full days of speaker presentations, panel discussions, and Let's Play demonstrations. Our speakers included industry professionals across a variety of disciplines from around the country, plus educators, content creators, and more.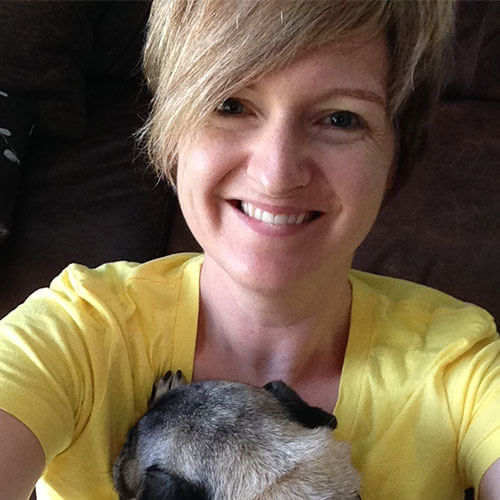 ---
KEYNOTE SPEAKER
REBEKAH SALTSMAN
FINJI FOUNDER & CEO
Our featured guest speaker was Rebekah Saltsman, CEO of FINJI, an indie game label based in Grand Rapids, Michigan. Finji has published several award-winning games including Night in the Woods, Feist, Panoramical, and the upcoming Overland.
PixelPop 2017 Photo Gallery
PixelPop Festival 2017, our 4th annual event, was the biggest and best yet. Check out our huge gallery of photos, documenting our amazing speakers, exhibitors, sponsors, and attendees. Click here to view the full photo gallery.
Film Screening: Dev Diary
Sunday at PixelPop, Forever An Astronaut screened a feature film festival-exclusive version of Dev Diary, about St. Louis's own Butterscotch Shenanigans, their smash hit game Crashlands, and how it helped save Sam Coster's life while he battled with stage 4b lymphoma. Dev Diary is a Devolver Digital distributed documentary series that tells the stories behind indie game developers.
About PixelPop
PixelPop Festival is a two-day event in St. Louis, Missouri, celebrating unique games and the people who make them.
The 2017 event marked the 4th annual PixelPop Festival, the biggest and best PxP experience yet.
PixelPop Festival is for game creators and players interested in diverse interactive experiences.
From digital to analog, experimental to classic, at PixelPop Festival, we celebrate all approaches to play and interactivity. We strive to create a remarkable event experience for creators and players alike.
Code of Conduct
We aim to create a safe, welcoming environment for everyone involved with PixelPop Festival, so all of our events adhere to a strict code of conduct. Please familiarize yourself with our expectations before attending so that we can ensure that everyone has the best experience possible. Learn more.
Who Attends?
PixelPop is for creators and players of unique game experiences. From tabletop to video games, from experimental to traditional-with-a-twist, our attendees and guests encompass a broad range of play styles and creative inspirations. Learn more.
After-Parties
PixelPop Festival 2017 featured 3 evening parties, including a pre-party hosted by TwitchSTL, a Saturday evening party hosted by the St. Louis Game Developer Co-Op, and a Sunday night afterparty hosted by Lewis Rice. Big thanks to our party venues: Amp-Up Action Park, Vito's Pizzaria, and Pieces Board Game Bar & Cafe.