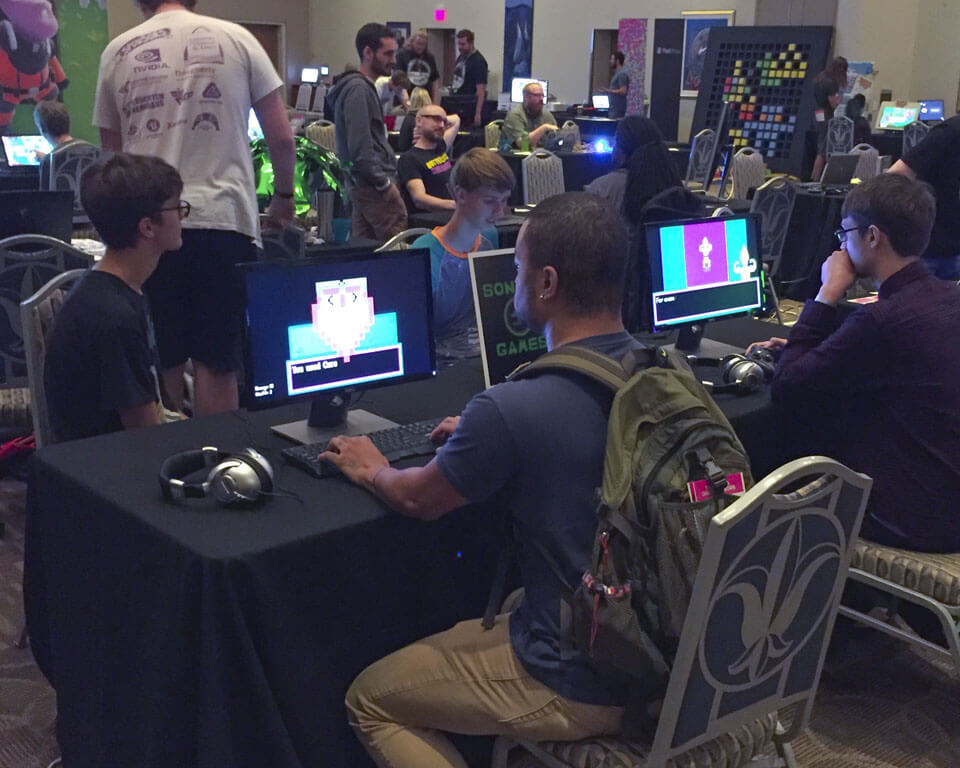 When & Where
PixelPop Festival returns July 28 & 29, 2018, to Saint Louis University's Busch Student Center.
Tickets will be $20 per day at the door. Registration opens bright and early at 9:30am each day, so get there early to make sure you don't miss anything!
Join our newsletter to stay up to date on all announcements. You can also follow us on Twitter and Facebook for updates.
The Busch Student Center (BSC) is a central hub of the SLU campus. It is located at 20 N Grand Blvd, St. Louis, MO 63103 [map]. The BSC is an ADA-compliant, handicapped-accessible facility. Parking is available in the nearby Laclede Parking Garage [map].
For additional travel, lodging, and tourism information, click here.
Who Attends?
PixelPop is for creators and players of unique game experiences. From tabletop to video games, from experimental to traditional-with-a-twist, our attendees and guests encompass a broad range of play styles and creative inspirations.
The festival is designed for both game enthusiasts – who want to play new, exciting games and meet the people who make them, and game creators – professional and aspiring, seeking education, inspiration, and networking opportunities.
Festival Code of Conduct
We aim to create a safe, welcoming environment for everyone involved with PixelPop Festival, so all of our events adhere to a strict code of conduct. Please familiarize yourself with our expectations before attending so that we can ensure that everyone has the best experience possible. View the Code of Conduct.