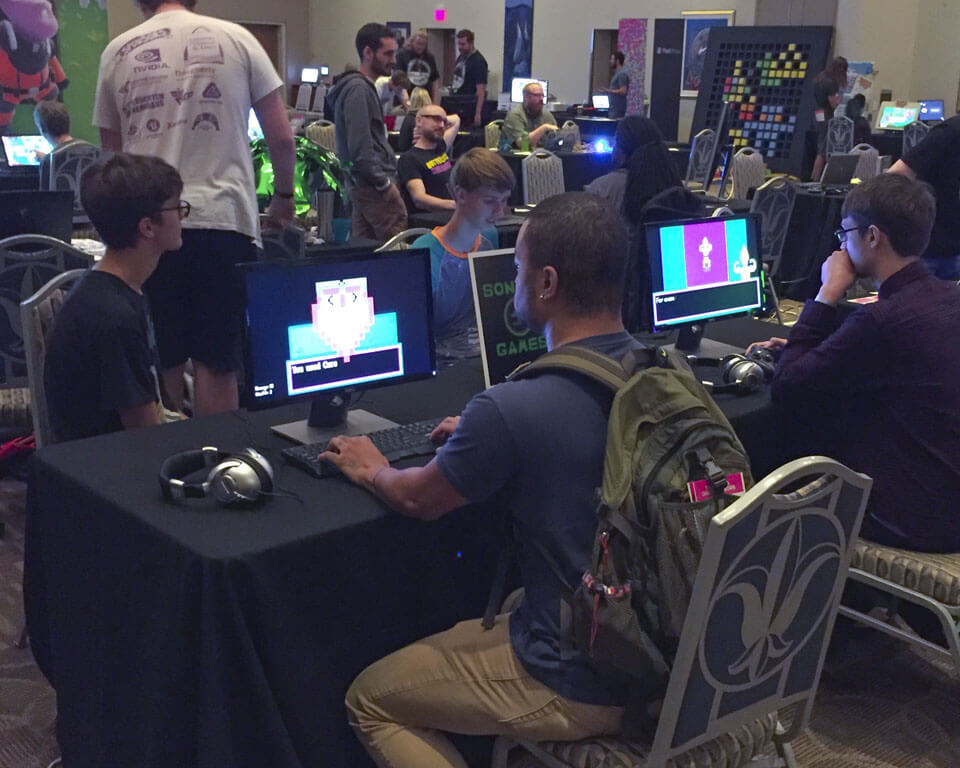 PRE-REGISTER NOW
When & Where
PixelPop Festival returns July 28 & 29, 2018, to Saint Louis University's Busch Student Center.
Pre-Registration is now open! Tickets are available now now for just $30 for two full days of speaker sessions and game demos. Tickets will be $20 per day at the door, so pre-register for the full weekend to save $10 on at-door pricing.
Join our newsletter to stay up to date on all announcements. You can also follow us on Twitter and Facebook for updates.
The Busch Student Center (BSC) is a central hub of the SLU campus. It is located at 20 N Grand Blvd, St. Louis, MO 63103 [map]. The BSC is an ADA-compliant, handicapped-accessible facility. Parking is available in the nearby Laclede Parking Garage [map].
For additional travel, lodging, and tourism information, click here.
Who Attends?
PixelPop is for creators and players of unique game experiences. From tabletop to video games, from experimental to traditional-with-a-twist, our attendees and guests encompass a broad range of play styles and creative inspirations.
The festival is designed for both game enthusiasts – who want to play new, exciting games and meet the people who make them, and game creators – professional and aspiring, seeking education, inspiration, and networking opportunities.
Festival Code of Conduct
We aim to create a safe, welcoming environment for everyone involved with PixelPop Festival, so all of our events adhere to a strict code of conduct. Please familiarize yourself with our expectations before attending so that we can ensure that everyone has the best experience possible. View the Code of Conduct.