Seth Coster, one of the founders of indie game studio Butterscotch Shenanigans, speaks about how to wrangle your brain into submission and pursue your dreams. Making huge, sweeping life changes is usually a hard thing to do – but it doesn't have to be.
Recorded in October 2016 at PixelPop Festival at the St. Louis Science Center.
---
About Butterscotch Shenanigans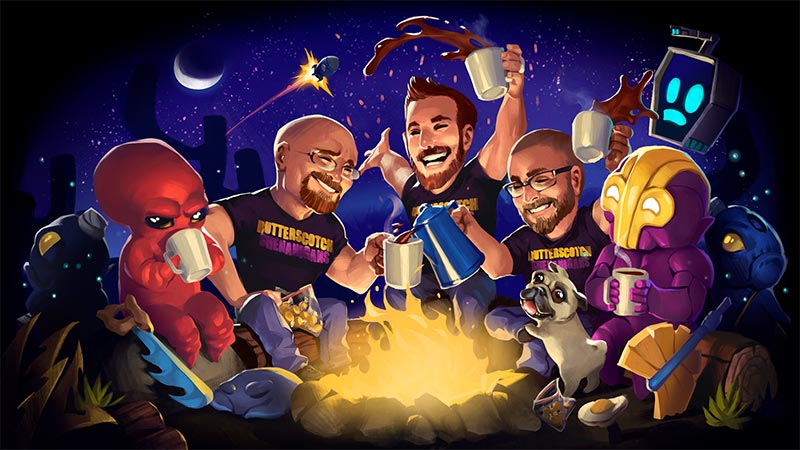 Butterscotch Shenanigans is a St. Louis-based independent game studio founded by the three Coster brothers (Adam, Seth, Sam). In 2016, they launched Crashlands on Steam, iTunes, Google Play, and Humble. Crashlands was named one of Time Magazine's Top 50 Apps of 2016.
---
About PixelPop Festival
PixelPop Festival is a two-day event celebrating unique games and the people who make them. It features digital and tabletop game demos, industry speakers, and much more. The 2017 event is happening August 5 & 6 at the Saint Louis University Busch Student Center. Learn more here.