Exhibiting at PixelPop Festival 2020:
Flux
Mars Ashton - Detroit, MI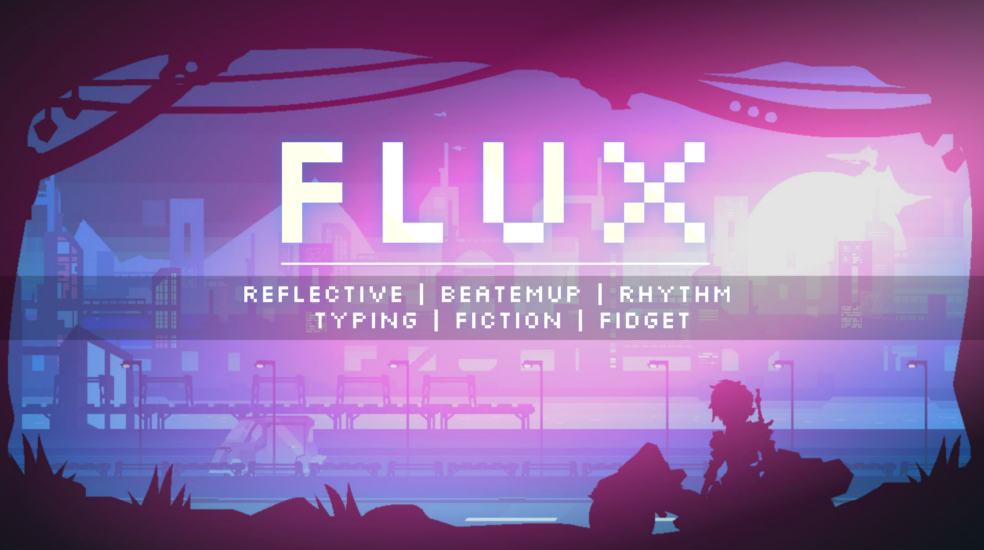 FLUX presents a variety of limited-difficulty experiences: Interactive fiction with a series of mini-games that challenge you to type, hack-n-slash, organize or fidget to earn credits and purchase numerous cosmetic items: hairstyles, helmets, outfits and upgrades! Designed to allow players to alternate between chill and twitch-based game modes, the game provides players with a number of activities to engage with that offer zero consequences. Flux and chill!
---
Mars Ashton is an award-winning Indie Game Developer, Technical Writer for RHM3, and Assistant Professor of Game Design at Lawrence Technological University. He has been instrumental in establishing the game development community throughout Michigan, co-founding the Ann Arbor chapter and running the Detroit chapter of the International Game Developers Association. A frequent exhibitor and speaker at industry events, Mars provides enthusiastic insight into his work as a game developer, academic and leader on topics typically emphasizing rapid prototyping, networking and discipline on both professional and personal levels.
https://nujakujata.itch.io/flux
« view all exhibitors