Exhibiting at PixelPop Festival 2020:
Heart of Enya
Team Bapy - California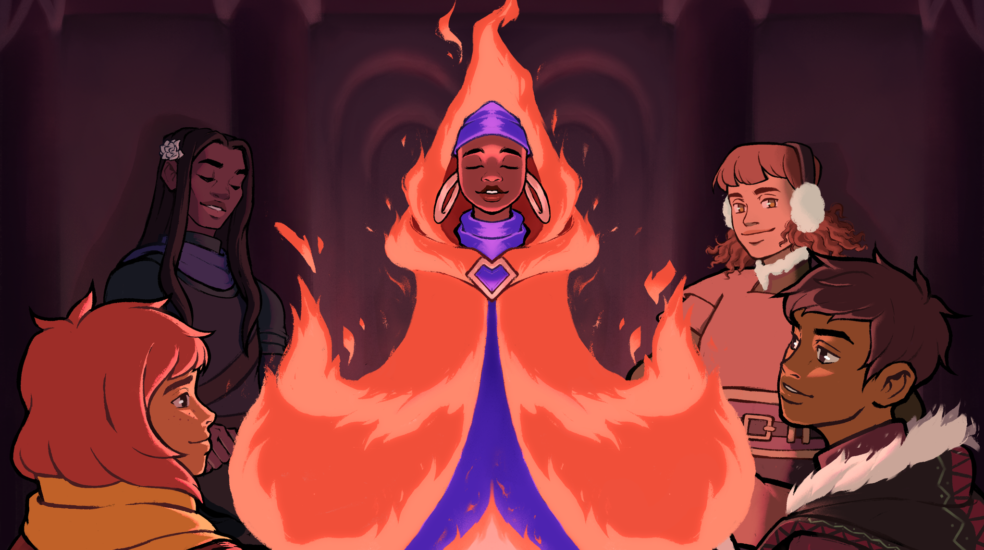 In Heart of Enya you play as Willow Wisp, a campfire spirit who guides a group of amateur adventurers in harnessing the warm magic of self love to fend off the Frost that surrounds them.
Cycle between helping them connect with each other at night and advising them in battle with icy foes during the day.
Fighting can be difficult, so feel free to retreat back to the campfire and make some soup to warm your heart again.
---
We are Team Bapy! A group of 13 students from UC Santa Cruz, who have become peers and friends throughout our time in college. In classes and clubs, we collaborated together and grew to appreciate each other's work. Many of us were part of the game development club on campus and knew each other from pitching and working on projects there. Regardless of familiarity, we all shared a vested interest in representation and a healthy work environment. As we worked together and supported each other over Heart of Enya's development, we became a close knit community.
https://heartofenya.itch.io/heart-of-enya
https://twitter.com/HeartofEnya
https://heartofenya.sites.ucsc.edu/
« view all exhibitors