Exhibiting at PixelPop Festival 2020:
Hot Pot For One
Rachel Li, Qin Yin - Brooklyn, New York and Beijing, China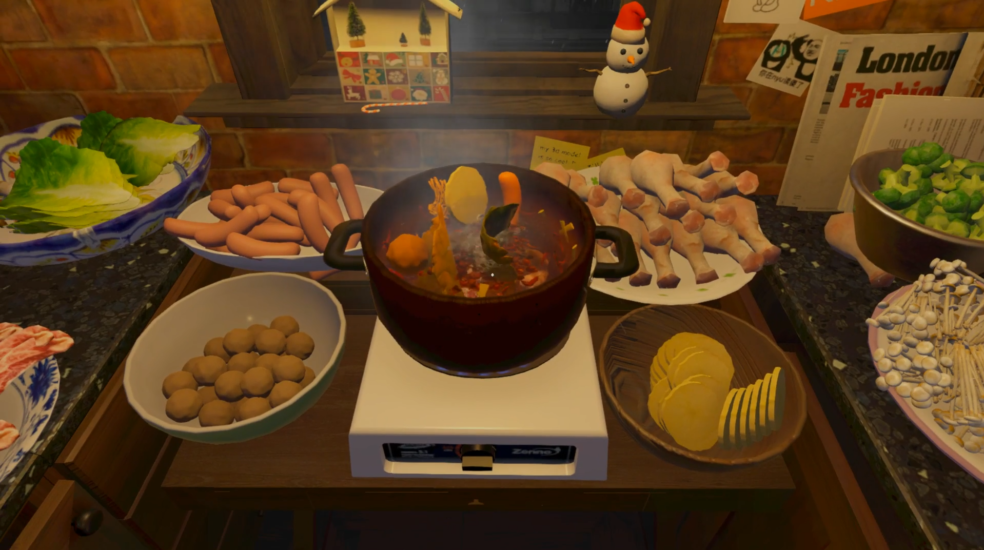 You are alone on a cold Christmas night, stuck at home, in a foreign country. You get through it by cooking a hot dish intended for six people. Hot Pot For One is about the bittersweet experience of making hot pot for yourself. It is inspired by the designers' experiences as international students living in an unfamiliar environment far away from friends and family, who seeks comfort in making food from home.
---
Rachel Li is a game designer and new media artist based in New York. Always curious about how and why things work the way they do, she constantly seeks exciting ways to question boundaries and finds new forms of creative expression. Her work ranges from digital and analog games to VR/AR experiences, from interactive installations to alternative controllers.
Qin Yin is the lead artist and sound designer on this project. She was born and raised in China, and has a background in mechanical engineering and illustration. She is good at photo-realistic painting and concept art. Her games are all focusing on bringing players peaceful yet amusing experiences.
https://rachel2386.itch.io/hot-pot-for-one
« view all exhibitors