Online Conference Submissions are Now Closed.
SUBMIT A SESSION PROPOSAL
The deadline for the PixelPop Festival 2020 Online Event conference session submissions was July 26, 2020. Applicants will be notified of submission status during the week of August 3, 2020.
Join our newsletter to stay up to date on all PixelPop Festival announcements. If you have questions, please contact us.
Conference Session Submission Details
All presentations for the PixelPop Festival 2020 Online Event will be presented remotely, online.
PixelPop Festival is seeking conference sessions by speakers who hope to share their experiences in games. Desired topics include (but are not limited to) game postmortems, traditional game design, experimental game design, social advocacy in games, game studies, interactive workshops, game art, game narrative, game audio, emerging technologies (AR/VR/XR), e-sports, gaming content creation, game communities, etc.
At PixelPop Festival, we aim to highlight unique personal experiences that can't be found easily in online tutorials. Sessions that reflect underrepresented and/or experimental perspectives, experiences, and methodologies are preferred. Unique or experimental online presentation methods are welcome.
Conference session formats include traditional speaker presentations, academic papers, moderated panels, and workshops. We also welcome proposals for new formats that uniquely fit this year's digital presentation method.
Applications will be open until July 26, 2020. Applicants will be notified of session acceptance no later than the week of August 3, 2020. Submitting an application does not guarantee session time.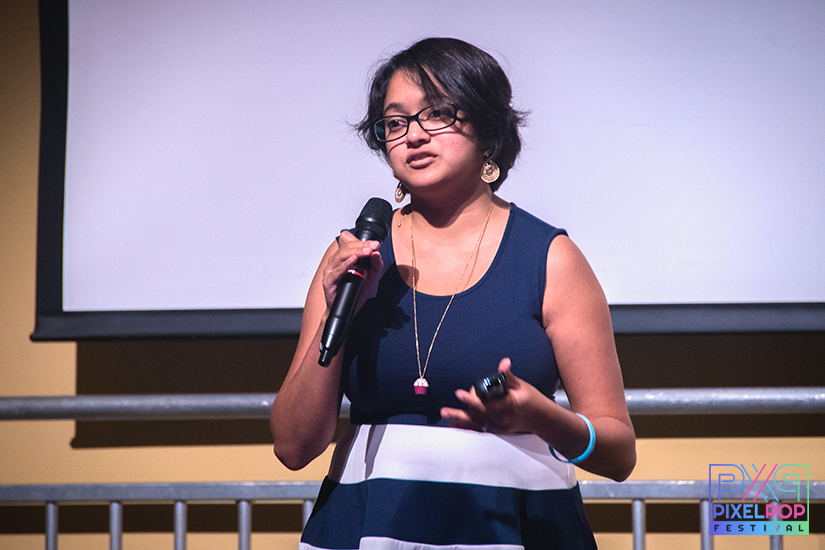 Keep in mind the following when creating and submitting your programming ideas. Close attention to these guidelines will greatly increase your chance of selection, and help us to provide excellent programming at the show.
Mission Alignment – PixelPop Festival celebrates unique games and the people who make them possible. We are an all-ages event, highlighting games and ideas that explore important subject matter, blend art and entertainment, and are accessible to diverse audiences.
Timeliness – We encourage submissions that are relevant to recent events and notable topics in the games industry. Approach these issues in thoughtful, interesting ways.
Relevance – Design your submissions specifically for the PixelPop audience. What will our attendees want to see?
Completeness – Submissions that are well considered and complete, and do not require additional development by our staff, will be prioritized.
Your Time/Availability – Be sure that you have the time, interest, and ability to follow through with your submission. This includes communicating with your panelists, creating discussion outlines, designing presentations and takeaways, etc. Put your best effort into providing great programming for your audience at PixelPop.
Be Prepared – Show up to PixelPop ready to present and educate. Rehearse your presentations. Refine your PowerPoints/Keynotes. Don't wait until the night before, or morning of, to prepare your session. Know your material. Share discussion outlines with your panelists a few days before the show so they may also prepare.
All Speakers are expected to adhere to our Code of Conduct and Event Policies.
We're very excited to hear what you'd like to contribute to PixelPop Festival. Thank you for reading this information and for your submission!